Embrace The Great Outdoors With Summer Camps
If you're contemplating a search for the world's most renowned outdoor summer camps set in breathtaking locales, let us guide your journey. At Best Parents, we present a broad array of outdoor summer camps, hailing from top-tier boarding schools in the globe's most unforgettable locations – the US, UK, and Switzerland. Our carefully curated selection showcases the finest outdoor summer camps, where your child can cultivate a deep appreciation for nature, connect with peers, and foster personal growth and confidence.
Our Outdoor Camps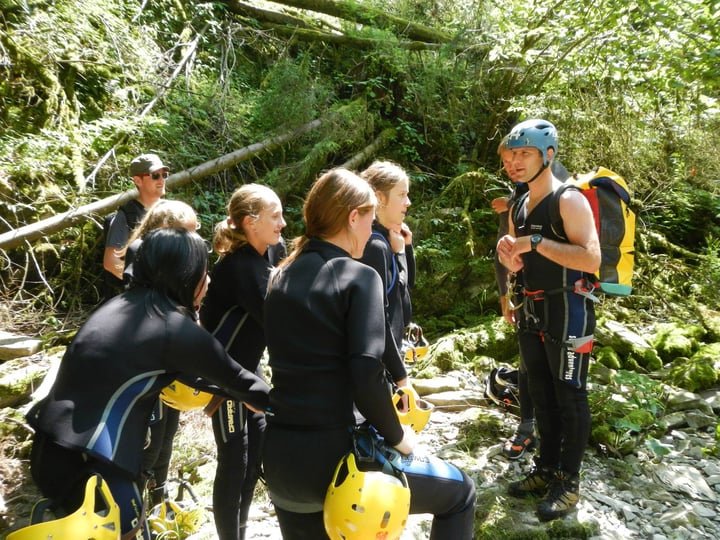 Young campers prepare for some river rafting in the Swiss alps near Gstaad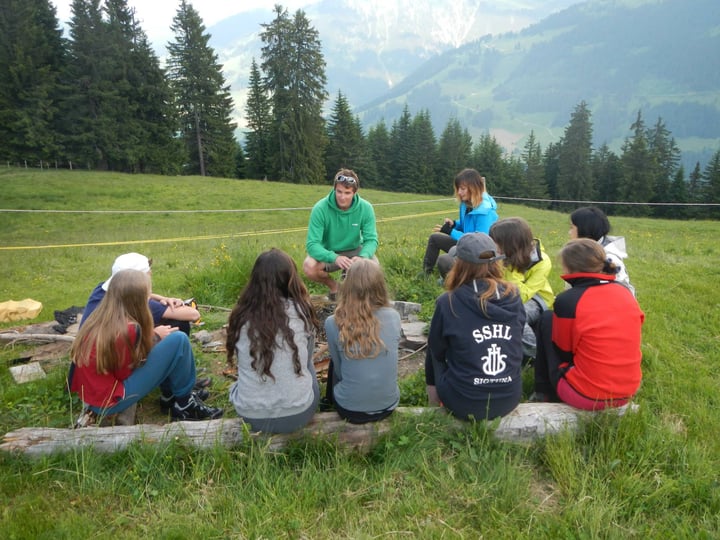 Young campers sitting outdoors in a luscious green field in the Swiss alps near Gstaad
The Reasons to Choose Outdoor Summer Camps
Answer the call of the wild and unplug from the digital world. This summer, it's time to embark on an outdoor summer camp adventure. Climb mountains, sleep under the stars, hike through picturesque landscapes, kayak through crystal waters, and set sail on new adventures.
Outdoor summer camps provide kids and teens a chance to immerse themselves in the wilderness, offering a unique experience far from their regular lives. These camps introduce children to the marvels of the great outdoors, instilling novel skills, some entirely unexplored before. The immersive setting catalyzes rapid learning, making each moment a potential discovery.
Outdoor summer camp isn't just about physical experiences; it's a catalyst for emotional growth. As children master new activities and skills, their self-confidence soars. Engaging with a new group of friends to complete tasks also fosters their team-building abilities.
Over the course of their camp weeks, your child will have fun, discover the world around them, and glean valuable insights from nature-focused curriculum, including age-appropriate activities on a myriad of topics.
Our Outdoor Camps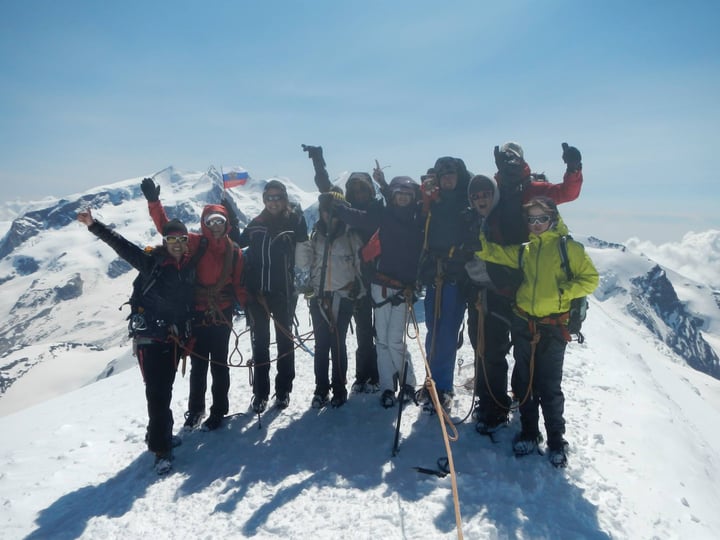 Young campers climb a snowy peak mid-summer in the Swiss alps
A Glimpse Into Our Outdoor Summer Camps
Our outdoor summer camps blend a traditional summer camp experience with a focus on nurturing a profound relationship between children and nature.
Located in the best schools amidst the stunning landscapes of Switzerland, UK, or the USA, our outdoor summer camps present an immersive experience. They bring together young explorers from around the world to live, learn, and tackle nature's challenges.
While learning outdoor survival skills, campers also cultivate essential life skills for modern living, including self-confidence, calculated risk-taking, and an enduring appreciation for nature.
Trained, experienced educators, passionate about helping each student reach their individual potential, teach students in small groups. Our programs typically include a robust weekly curriculum, personal development and teamwork projects, daily and weekend activities, and explorations around the campus. Participants take full advantage of the facilities, enjoy residential accommodation, dine with friends, and make the most of their summer.
Our Outdoor Camps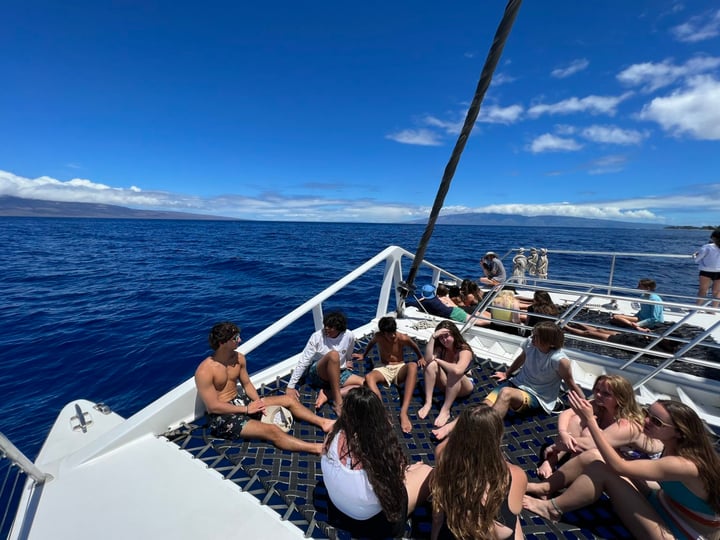 Spotting sea turtles on the open water near Hawaii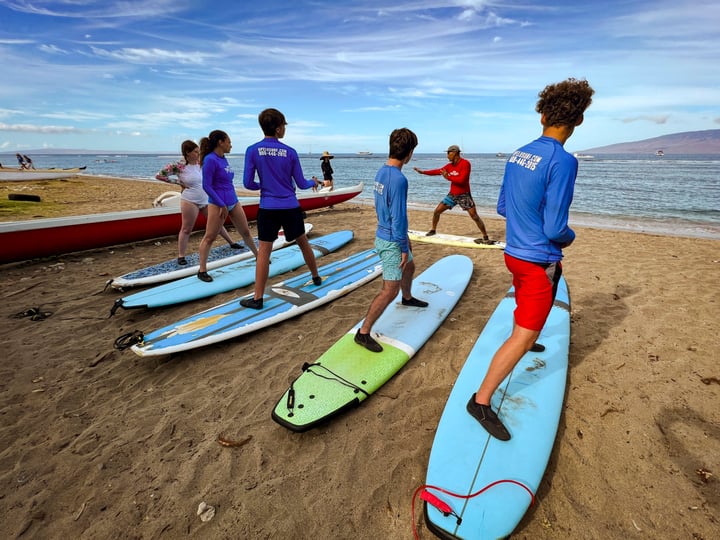 Teens learning to surf in Hawaii
Immersive experiences in world-renowned camps set in beautiful locations across the US, UK, and Switzerland.
An introduction to a vibrant international culture.
Enhanced understanding and appreciation of nature and diverse habitats.
A summer filled with fresh air, stunning vistas, rich culture, extended daylight hours, and favorable weather.
Development of key personal and interpersonal skills, highlighting the importance of patience, communication, self-confidence, respect, and problem-solving abilities.
Engaging social activities at the end of the day and over the weekends to forge lasting friendships.
Outdoor summer camps are also an ideal option for young learners experiencing their first sleepover in a safe environment away from home.
With the support of the Best Parents team, you can find the perfect outdoor summer camps for kids and teens.
If you're interested in our Outdoor Summer Camps for 2022, explore our shortlist of courses, schools, and locations below, or connect with an advisor. We're here to assist you on this exciting journey.
Our Outdoor Camps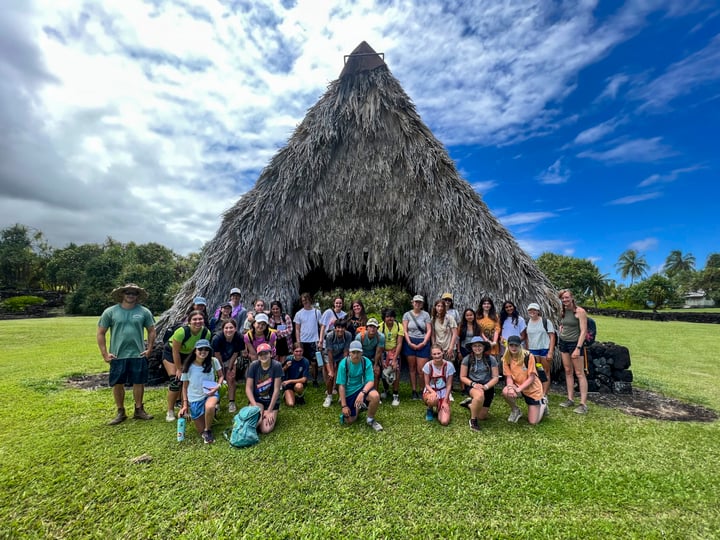 Learning about different landscapes in Hawaii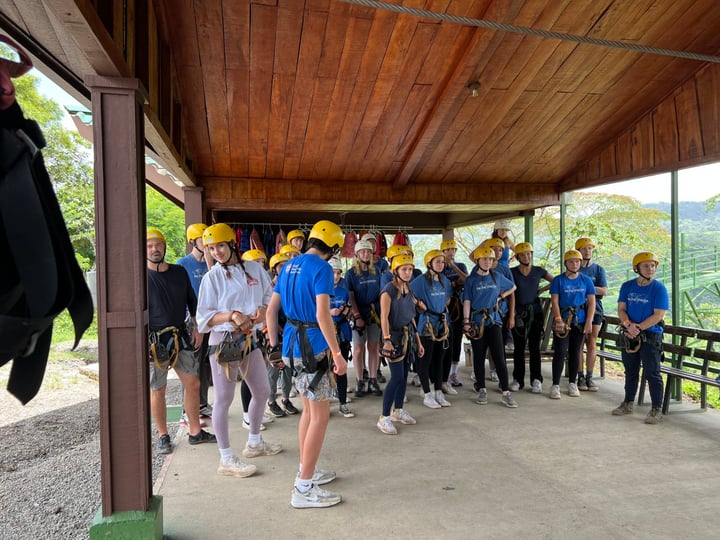 Getting ready for ziplining in Costa Rica