Unearthing the Allure of UK Summer Camps
The UK is a vibrant hub, pulsating with a cosmopolitan rhythm, and is home to over half a million international students! This makes the UK the second most popular destination worldwide for learners from across the globe. Thus, UK Summer Camps and Schools are like kaleidoscopes of culture, enabling your child to evolve into a global citizen.
Beyond this, the UK boasts extensive experience in orchestrating summer camps, ensuring a diverse selection for various age groups and interests. From language-focused learning programs to intensive academic courses, the UK has an unparalleled array of options.
The cherry on top is the exceptional safety standards of the UK, coupled with seasoned staff members who have years of experience working with young learners. It's a haven where you, as parents, can feel at ease knowing your children are not only in safe hands but also enriching their minds.
Our UK Camps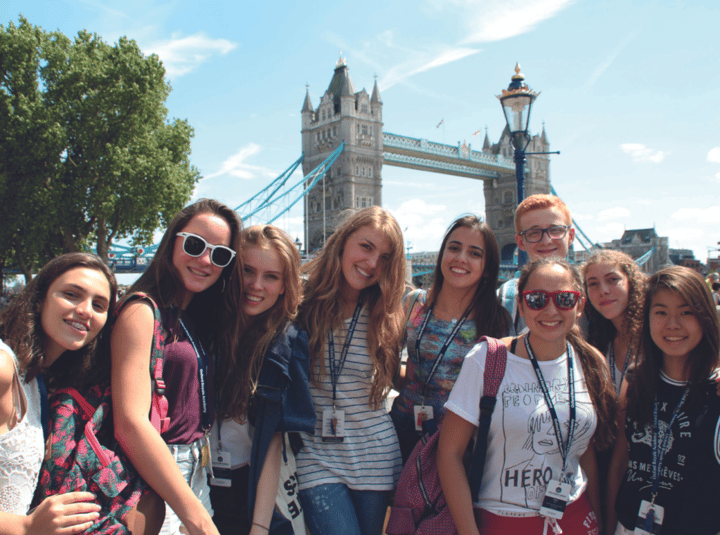 Teens on a fun outing to London on the weekend
The Spectacular Spectrum of UK Summer Camps
UK Summer Camps and Schools are acclaimed globally for their creative, challenging, and immersive environments. The high standards, honed by experts across myriad academic fields, are highly regarded and often occupy the upper echelons of international university rankings.
The UK offers a multitude of summer camps housed at various renowned institutions. These range from boarding schools, language schools, and international schools, with the crowning jewels being the prestigious Oxford & Cambridge Universities. These elite institutions offer students an unparalleled academic experience, soaked in history and prestige.
Fancy a summer flitting between buzzing metropolises and quaint towns? The UK's got it covered! Thanks to the UK's efficient transport system, summer camps often offer students a unique opportunity to experience different cities within a single program, truly maximizing the value of their summer camp journey.
Our UK Camps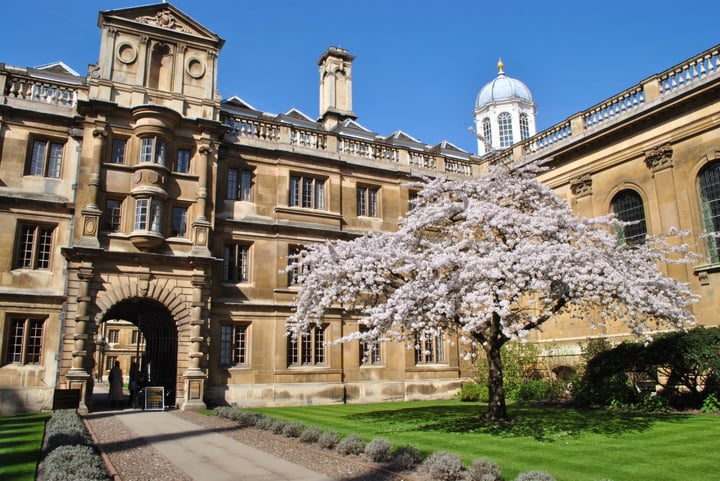 Evening view of blossoms at Clare College at Cambridge University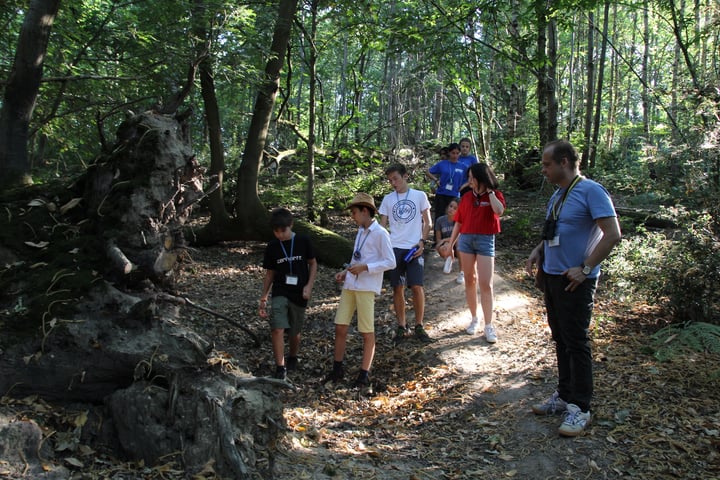 Young explorers taking a nature walk in the UK countryside
Our Handpicked Selection of UK Summer Camps: A Promise of Excellence
Our chosen selection of the best summer camps in the UK guarantees:
A secure, knowledge-rich trip for children aged between 3 and 17.
An insight into the cutting-edge trends in learning and the hot topics that will shape tomorrow's world.
First-rate foreign language education in the finest schools.
Exclusive experiences in globally acclaimed institutions like Oxford & Cambridge University.
A broad array of academic courses, from IELTS or SAT prep to Business, STEM, Robotics, Technology, AI, and Leadership.
UK summer camps and schools are a dream come true for young learners yearning to explore tomorrow's world and transform into global citizens in a multicultural milieu.
Moreover, parent-child summer education camps are also available, perfect for families seeking a shared educational adventure.
Through the Best Parents team, we're here to help you find the most suitable summer camps for your children. If the idea of UK Summer Camps for 2023 piques your interest, check out our shortlist of courses below or reach out to an advisor. We're ready to guide your journey to an unforgettable summer!
Our UK Camps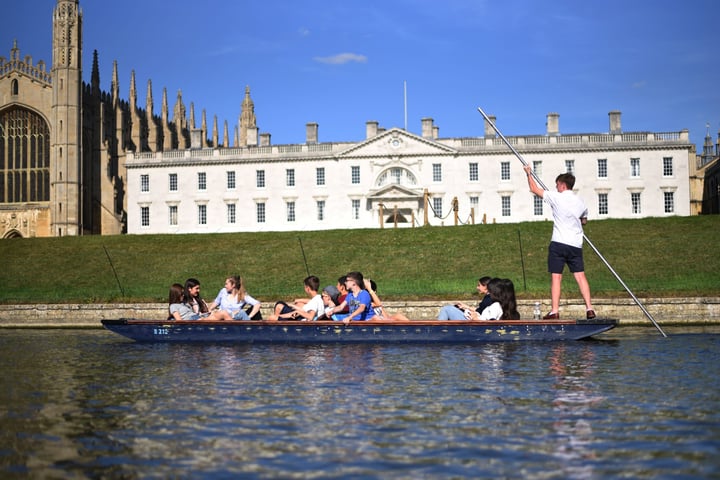 Academic explorers punting down the river at Cambridge